Currents & Stories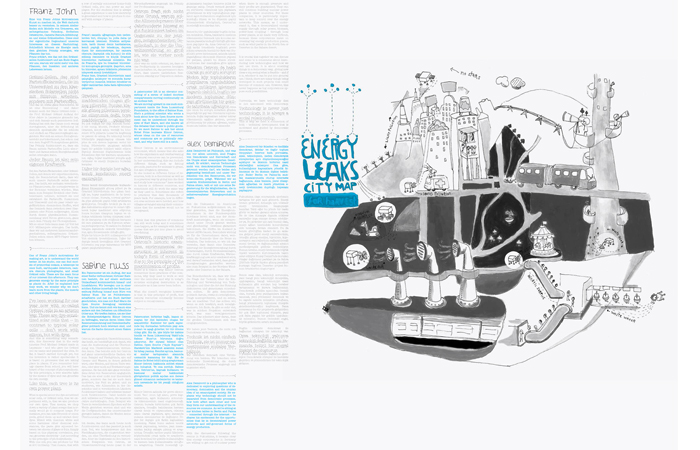 ---
We met other makers and theorists who engage in questions about different ways of energy production, distribution and consumption. Their informative, critical, poetic, and utopian ideas about alternative forms of economies, technologies and societies are shared here as edited audio recordings and text.
Currents & Stories was also distributed as a free newspaper during the Underground Currents installation.
It is also available for download
Contributors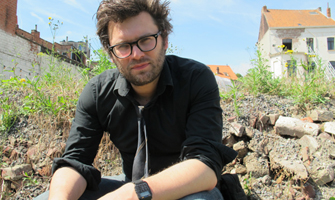 Lieven Standaert is an artist and inventor from Belgium. He is currently building a zero emission airship all by himself, and has already successfully completed a scale model, nine meters in length. A full capacity vessel of 90 meters will be ready to take off in quite a few years time.
We're sitting on a pile of dirt, when Lieven is telling me about how hydrogen power actually works, and what it takes to cruise an airship just like a sailing boat.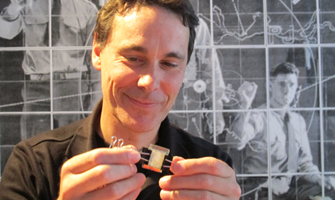 One of Franz John's motivations for making art, is to understand the world better. At his studio, one can find models of primordial oceans, a telescope he once built, earthquake detectors, camera obscura photographs, and small Grätzel cells. These are the main focus of our interest this afternoon. They can generate energy by the same principle as plants do. After he explained how they work, we wonder why we don't learn more from the plants, the insects and other living beings.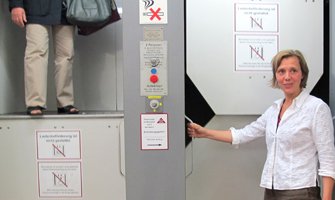 A paternoster lift is an elevator consisting of a series of linked doorless compartments moving continuously on an endless belt.
We are moving upward in one such compartment inside the Rosa Luxemburg Foundation, to the office of Sabine Nuss. She's a political scientist who wrote a book about how the Open Source movement can be understood through the eyes of Karl Marx, and she knows all the debates that relate to public goods. So we meet Sabine to ask her about Nobel Prize laureate Elinor Ostrom, whose ideas on the use of resources and commons are so politically relevant, and why there still is a catch.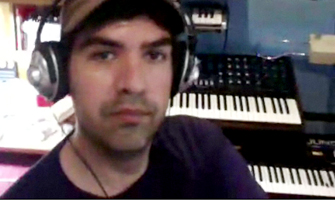 Fran Ilich is a Mexican author and artist. He is in New York as we talk about Indian princesses and bunnies eating precious Zapatista corn – which all somehow relates to his Spacebank project that he founded as an alternative form of investment bank. Also his Brooklyn Stock Exchange, the Sabotage Hedge Fund, as well as a digital currency that he created show that another kind of banking is possible, and how they can empower social relationships among virtual and physical communities.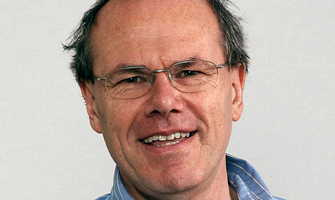 Alex Demirović is a philosopher who is dedicated to exploring questions of democracy, domination and the utopian idea of an emancipated society. He explains why technology should not be separated from democratic processes, how both affect each other and how they form our understanding of the resources we consume. As we're sitting at our kitchen tables in Berlin and Palma — connected through the internet — he shares his excitement for the opportunities that lie in decentralized power networks and self-governed forms of energy production.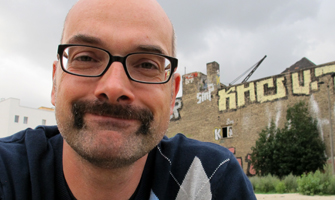 As an urban researcher, who's been traveling the United States a lot, Henrik Lebuhn has innumerable stories to tell about cities and their inhabitants. On a small area of wasteland in Berlin, he talks about the blooming of a gigantic community garden, which not too long ago, had been flourishing on an industrial wasteland in Los Angeles, how it became a home to plenty of creatures and then disappeared again.